Caring for children: what we can do better – Dr Michael Sultan
Featured Products Promotional Features
Posted by: Dental Design 9th August 2019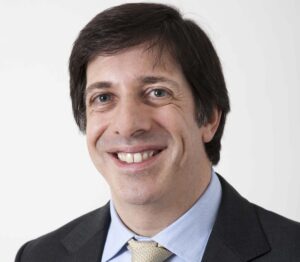 It's impossible to ignore the fact that we are currently in the middle of a child tooth decay crisis. For the last few years it seems that every time we open a newspaper or a magazine there is another headline about the extraordinary sugar intake in those aged 5 years and under or the growing numbers of hospital extractions caused by early childhood tooth decay.
So what can we, as dental professionals, actually do to help? It's all well and good seeing these figures and promising ourselves that we will take action, but we need to come up with an effective plan to really make a difference in our communities in order to cut these figures going forward.
The root of the problem
Like all problems in dentistry, it's necessary we get to the root cause. In the majority of cases, this is likely to lead back to the parents/ guardians of a child. After all, children under the age of 5 rarely have the necessary dexterity to clean their own teeth effectively without guidance, and they are also not psychologically aware of the importance of cleaning their teeth and the repercussions that failing to do so can cause.
What we really need to do is focus on parent and guardian education. This way we can teach these individuals good habits that will trickle down to their children so that they can grow up with a solid understanding of oral health.
The first step is to fill the gaps in knowledge. It was only last year that the BBC reported that some children in Wales were having large numbers of teeth removed because parents/guardians did not know that baby teeth had to be brushed.[i] This is particularly worrying as any problems with baby teeth can impact the permanent dentition underneath. For example, if a baby tooth should become infected or develop an abscess, the infection can spread to the developing tooth underneath. Trauma to baby teeth may also affect the underlying adult teeth, and extraction of baby teeth due to decay may lead to overcrowding when permanent teeth do emerge as they may shift to fill any gaps.
Another worrying report claims that parents are unsure when they should even start taking their children to the dentist. [ii]It's recommended that children start seeing the dentist as soon as their first tooth emerges, or by age one, and parents need to be aware of this so that their children can receive the care and attention they need from the start.
So how do we ensure parents and guardians are getting the information they need? Could you hold open days in your practice for parents of young children so that they can learn all of the relevant information and have their questions answered? It may also be worth creating an information pack that you can give to patients that you know are expecting or already have young children, as this will give them materials to refer to at home – including a brushing guide is a good idea in this case.
Is it feasible to host sessions exploring diet? We all know that sugar is one of the main causes of childhood tooth decay, so it could be beneficial to host a talk for parents or even see if you and your team can visit any parent/toddler groups to ensure they are getting the information they need.
Make it fun
Of course, the blame for the tooth decay crisis cannot fall totally on the heads of parents and guardians, and dental professionals need to hold some responsibility too. Good education is all well and good, but we also need to craft a welcoming and understanding environment for children and parents alike.
A very high proportion of adults have dental anxiety or phobia, and this inevitably means that they avoid visiting the dentist where possible. This sets a bad example for their children, and it is highly probable that those under the care of these individuals will develop the same dislike/ fear of seeing the dentist.
Therefore, we need to work on tackling these dental anxieties in parents in order to improve attendance and understanding so that they can feel safe and supported, and then pass these confidences on to their children. One of the biggest driving forces behind these fears is often the worry that dental treatment will hurt, or memories of a bad previous experience. Can you invest in some new technology that will help make procedures as pain-free as possible? What about putting resources together to enhance the welcoming atmosphere of your practice with scents or music? Even these small differences can put people at ease and make a significant difference.
If you treat a lot of young children it may also be worth considering making your practice a bright and fun child friendly environment – maybe you can introduce a magical theme and paint colourful characters on the walls, or perhaps you can create a large play area in the waiting room? If a child feels like visiting the dentist is fun, it's likely that they will feel at ease, be more compliant and want to return.
Putting children first
In the end, children need to have proper support from both their parents and professionals in order to learn good oral health habits. By ensuring parent education is up to date, reaching out to parents in your community and making sure that your practice is a welcoming space for those of all ages, you can do your bit to reduce instances of childhood tooth decay.
For further information please call EndoCare on 020 7224 0999
Or visit www.endocare.co.uk
[i]BBC News. Parents 'Don't Realise' They Should Brush Babies' Teeth. Link: https://www.bbc.co.uk/news/uk-wales-40827208[Last accessed May 19].
[ii]The Independent. Millions of Parents Putting Children's Health At Risk By Not Knowing Dental Care Facts, According To Research. Link: https://www.independent.co.uk/news/health/children-teeth-dental-health-hygiene-parents-brush-toothpaste-a8349656.html[Last accessed May 19].
---
No Comments
---
No comments yet.
---
Sorry, the comment form is closed at this time.