Set phasers to treatment! – Michael Sultan
Featured Products Promotional Features
Posted by: The Probe 19th January 2020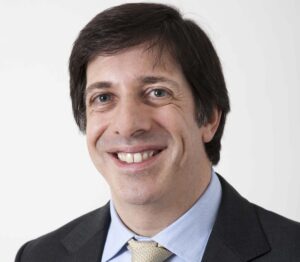 The use of lasers in dentistry is nothing new. In fact, it was in the 1990s that lasers were first approved for use in dental treatments by the Food and Drug Association (FDA). Despite this, coming across modern laser treatments in dental practices is still somewhat of a novelty, and many patients are completely unaware of the availability of these treatments when seeking potential practices.
As we draw towards a more preventive approach to dentistry and prioritise minimally invasive procedures, is it time to put lasers in the limelight once more and set phasers to treatment?
Developing technology
It was only a few years ago that the focus on lasers in dentistry was at an all-time high. You could hardly open a magazine or read a research paper without lasers
making an appearance, but the topic has seemingly taken a back seat over the last few years despite the technology continuing to improve. This, in part, may be due to the fact that the American Dental Association has not approved any laser system for use in the place of traditional methods. Although this is more directly impacting the American market, it is likely to have repercussions in the UK too in terms of popularity.
Furthermore, it's also fair to say that the general lack of knowledge surrounding lasers is likely to contribute to the low numbers of users in practices across the UK. This is a shame as dental lasers seem to have a number of benefits beyond the more well-known applications such as tooth-whitening.
Comfort and calm
Today, patient comfort and the patient experience is more important than ever. People don't want to visit the dentist if they think it is going to be painful, and levels of dental anxiety and dental phobias are at an all-time high. Lasers, in most cases, can offer patients more pain-free treatment than traditional drills. Furthermore, the sound of dental drills is often the biggest trigger for dental anxieties,[i] and as lasers provide silent treatment it makes sense that these are a better approach for people who suffer from these fears.
This is a huge benefit and means that lasers could be a great option for professionals who regularly treat paediatric or nervous patients, or whom simply want to provide their patients with a more pleasant experience where possible.
A cleaner procedure
Post-surgical infection control is also becoming more and more relevant, especially as we are now routinely performing more drastic surgeries such as dental implant placement. With growing fears around peri-implantitis and other oral infections following dental treatment, it makes sense to explore treatment methods that allow for a cleaner and more sterile approach. Lasers have been found beneficial in a wide array of treatments as they sterilise the area and promote blood clotting in the soft tissues, helping to minimise healing times.[ii] This sterilisation aspect is also useful when lasers are used in root canal surgeries and other complex treatments, and lasers can be used to shape and clean tooth canals in preparation for the next stages of treatment, possibly even resulting in better long-term outcomes.[iii]
Saving and transforming soft tissue
Lasers are useful beyond simply using then on hard tissues, and there are a number of soft tissue concerns that can be corrected with these technologies. Professionals looking to branch out into offering more cosmetic treatments should explore how lasers can be used to reduce high smile lines, but another huge benefit of lasers is that they can be used to treat issues that have arisen in soft tissue, such as periodontitis, mouth ulcers and canker sores. They can even be used to eliminate some oral cancer tumours and other serious abnormalities.
Preventive care
On the preventive side, lasers can also be used to detect early cavities and demineralisation spots, transforming the way that typical check-ups are performed. With such a noticeable shift towards helping patients before they need further dental work, this is a real game-changer and should definitely be something that professionals consider going forward.
Further uses
One of the biggest draws of dental lasers is that they can make a life-changing difference. For example, lasers can be used to reshape the throat of sleep apnoea sufferers, meaning they can instantly find relief and improve their standard of living. Damaged nerves can also be stimulated by lasers, and this can have numerous positive effects following more drastic cosmetic surgery.
So, are lasers the future? It's difficult to say. Although there are almost countless benefits attached to this technology, its efficacy when put up against more traditional methods is not necessarily proven. Furthermore, as dentistry continues to explore new avenues and veer into more dynamic fields such as robotics and microscopic surgeries, it could very well be the case that some laser surgeries are almost superfluous before they've even become commonplace.
As ever, it's a good idea to have a strong awareness of all new and existing technologies so that you can always choose those that suit you and your patient list the best. Lasers, robots, bio-solutions and more are all vying for attention in the current dental landscape, but there is no way of knowing which of these technologies will win out.
For further information please call EndoCare on 020 7224 0999
Or visit www.endocare.co.uk
[i] Dentalphobia.org. Fear of the Drill. Link: https://www.dentalphobia.co.uk/casestudies/fear-drill.html [Last accessed October 19].
[ii] Healthline. Are Laser Dental Procedures Better Than Traditional Treatments? Link: https://www.healthline.com/health/laser-dentistry [Last accessed October 19].
[iii] Juric, I., Anic, I. The Use of Lasers in Disinfection and Cleanliness of Root Canals: a Review. Acta Stomatol Croat. 2014 Mar; 48(1): 6–15.
---
No Comments
---
No comments yet.
---
Sorry, the comment form is closed at this time.